Did Squash bite Alkaline lyrics in his new song, "Intel."
Squash delivers a surprisingly smooth but gritty war track with the release of his new song, "Intel." The track shows off the deejay's lyrical talents as he drops fire with his vocal assault. The song has been getting positive reviews from fans who have the track on replay. "Intel" was released on October 10th on Squash's VEVO channel on YouTube. As is usual with any track released by the 6ix Boss, it has quickly garnered over 64 thousand views. The song was released via 6ixReal Records.
In the track he deejays, "Murder boy get it anywhere, you feel like me a smady wah fi play wid / All mi killa dem say talk and wi haunted / kill the fuss one and mi nuh fire yet, p**y dem nuh wicked like mi votas quick fi make phone calls / dem a dig dirt 3,5, burst brrrrrrp mek a big Burb hurrrrp / from mi get the intel boy dead a suh the ting work / rest mi gun pon dem temple press press auto sink, nah kill up miself cuz dem easy fi dead."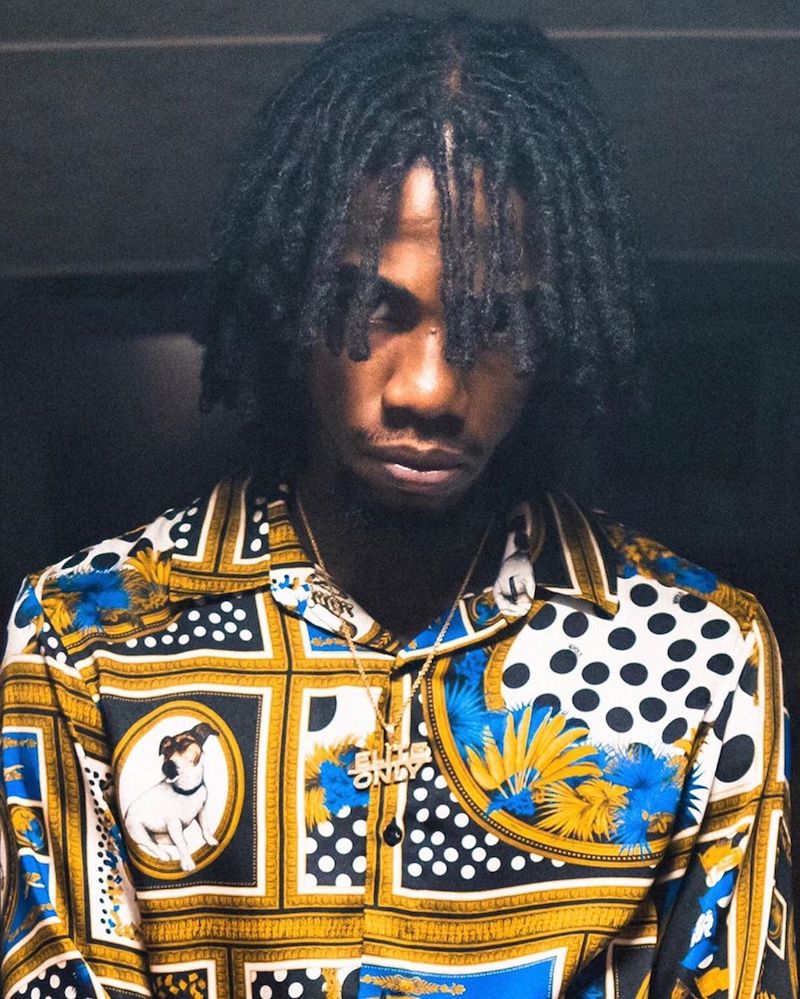 It is unclear if the track is positioned at anyone in specific, but fans have been taking note of a line in the song which they claim is stolen from an Alkaline track, "Wah yuh seh yuh rest yuh gun pan dem temple yaa gi dem one a weh alka gi yuh," to which another fan responded, "I knew I heard this "gun pon temple reference" somewhere. …smh."
Fans have also been complaining that the riddim is too similar to all the others before citing that every Squash song "sounds the same." Despite this, the track is quickly gaining momentum and could very well see itself on YouTube's Trending list in short order, which is the norm for songs released by the 6ix Boss.
Check out the latest track "Intel" from Squash below.
Nick Young Details How Iggy Azalea Cost Him A Shot At Rihanna
Nick Young said he turned down Rihanna for Iggy Azalea and now he is punching air.
Basketball player Nick Young once attempted to shoot his shot at the fabulous Rihanna by showing off his stellar basketball skills. However, his relationship at the time with rapper Iggy Azalea prevented him from acting on it. Young isn't just a famous basketball player; he is also renowned inside hip hop circles thanks in part to his highly publicized and controversial relationship with Iggy Azalea as well as his performance on the court. The pair dated for years and eventually got engaged, however, things came to a bitter end after Nick confessed to cheating on Iggy. The confession was made via cell phone footage posted by his former teammate D'Angelo Russell, and it caused quite the scandal.
Recently during a "Certified Buckets" podcast hosted by Chiney Ogwumike and Sarunas J. Jackson, Nick Young detailed a past encounter with Rihanna, whom he claimed was also interested in hooking up with him. The whole thing happened back in 2014 after he saw the pop beauty sitting court-side at one of his games held at the Staples Center. This prompted Nick to play his heart out, hoping to impress the Bajan pop star.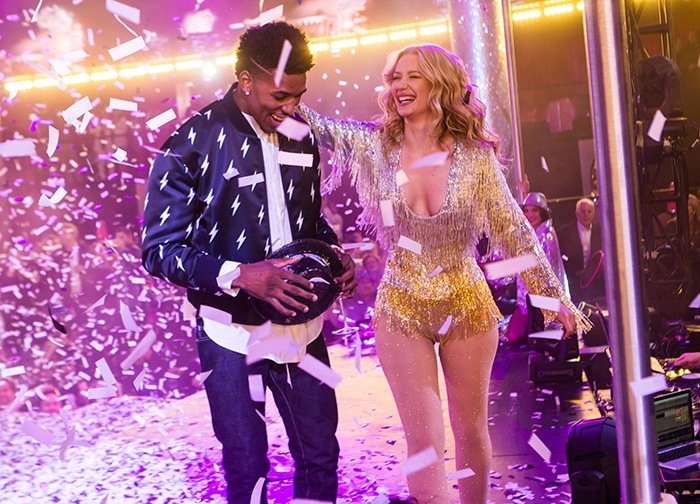 "I had a good game, so they asked me why … and I said, you know, Rihanna was there," the NBA baller said (via TMZ). She hit me back, but I couldn't go full throttle with it because I was like, in the beginning, stages of my relationship with Iggy." Host Sarunas J Jackson was in shock and disbelief at Nick's statements saying that he could've been king or first man of Barbados right now. Of course, there isn't such a thing as king of Barbados, and Rihanna is certainly not a politician.
Nick surprisingly didn't speak ill of Iggy and spoke good of their relationship, "I think I did pretty good, though. It worked out for a little bit." To which the host responded, "She iight."
Nick isn't suffering and wallowing after his break up with Iggy Azalea and has since reconciled with his baby mama, Keonna Green. Young will forever reminisce about his chance with the wealthiest female musician in the world, RiRi. Rihanna has done quite good for herself as well as she is currently worth $600 million and has been dating billionaire, Hassan Jemeel for two years. Pregnancy rumors have been circulating, but she has been quickly killing them at every turn.
But what a beautiful couple she and Nick would have made. Fans can dream, can't we?
"You could've been King of Barbados." ???@NickswagyPYoung on shooting his shot with @Rihanna courtside at a @Lakers game back in the day

More ??: https://t.co/ANAX3Gqhzx pic.twitter.com/fNDoTmzbts

— Certified Buckets (@CertifiedBckts) October 18, 2019
Demarco Finds His Next Mega-Hit "Till My Time Come" Racking Up Views
Demarco's new single "Till My Time Come" is about to hit one million-view threshold for the official music video, which was released last month on YouTube. The dancehall deejay and his team dropped the video on September 28, 2019, and it has racked up over 950000 views since then.
Demarco has been getting rave reviews from dancehall fans since dropping the video. One fan wrote in the comments, "The best song Demarco did for a while in my opinion. Song clean and come with a clean video. Melody is perfect and the song just have a vibe. This and Kingston 20 shot."
"I am just giving the fans what they want, street bangers, club bangers, lyrics, metaphors, telling stories through music, stories that reflect the grimy side of life," Marco told the Observer. The single which was released under his True Gift Entertainment label is following on the heels of his "Bunx Pon It," which racked up over 2.5 million views on YouTube. According to Demarco, the Bunx Pon It video is very popular in Africa, Europe, and the Caribbean Diaspora.
Demarco, whose real name is Colin Demar Edwards, made his big musical breakthrough in 2007 with the single Fallen Soldiers he was later signed by Koch Records released his full-length debut album. He is more popularly known for his hit singles, "Puppytail," "Fallen Soldiers," "I Love My Life," and has produced singles for Sean Paul.
The Game Makes Another Nipsey Hussle Blunder, Fans Flaming Him For It
The Game is gettong some more heat from Nipsey Hussle fans who are calling him out for his obsession with the late rapper.
The Game has been in the headlines a lot lately, mostly for his pledge to carry on late rapper Nipsey Hussle's legacy no matter what. Now the rapper is attempting to even look like Nipsey as he posted a photo showing off his new hairdo, braids. The Game has recently come under heavy fire from fans as he is being accused of exploiting Nipsey's name for monetary purposes after he announced his new record label Prolific Records LA, and their accompanying Prolific merch. The rapper defended himself, citing that he had approval from Nipsey's family to keep his name alive, which he has been busy doing.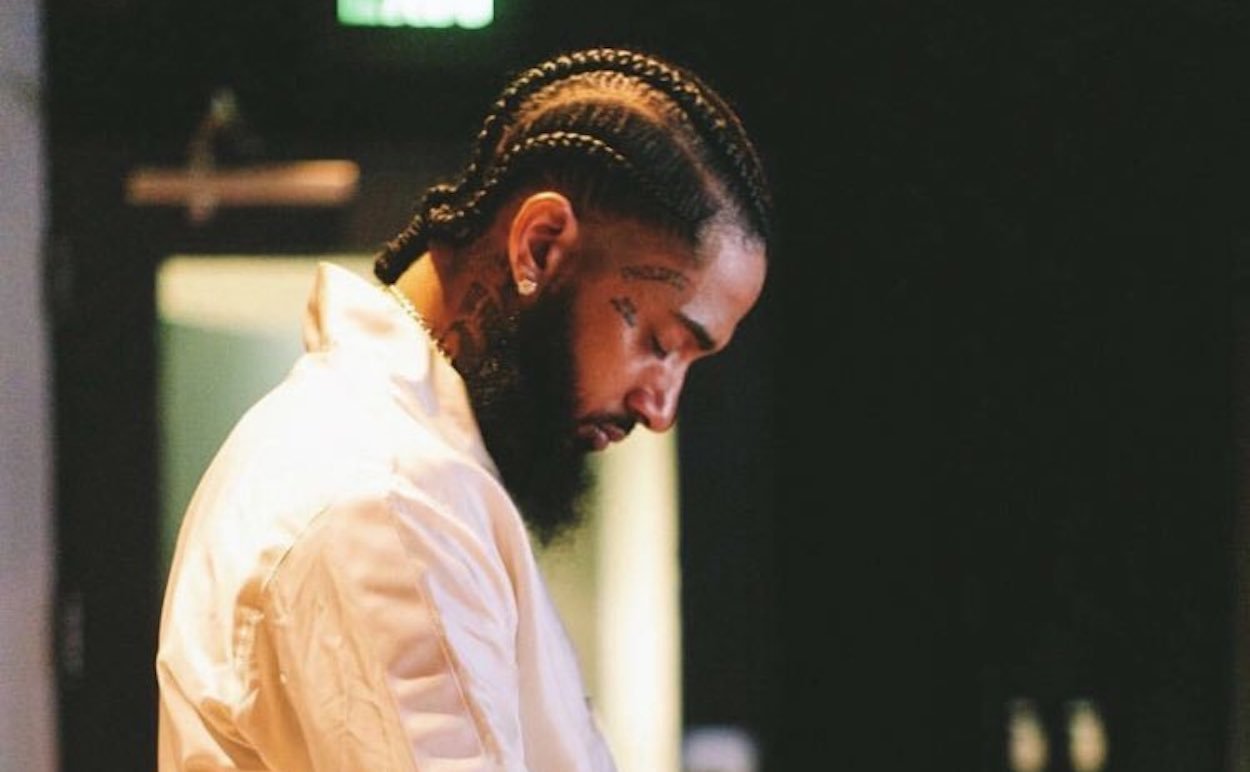 Since Nipsey's heartbreaking death back in March, The Game has been posting about him regularly on social media, and he has even gotten Nipsey's face tattooed on his body. Now it seems he is attempting to embody Nipsey in appearance as well. The Game took to his Instagram page to post his new look and female fans are loving it while others not so much. A few fans have even blasted the rapper calling his new look a ploy at promoting a new album.
In the photo, he can be seen sitting in a barber's chair getting lined up with the cutest smile on his face. He definitely knows how to exude sex appeal, and his fans love it. Most notably in the photo are his Nipsey inspired braids. The rapper captioned his post, "You gotta learn to smile through the bulls**t been in the cut letting my s**t grow on the low lmaooo. Shout out @westcoastbraids for gettin a young n**ga right & my dawg @allenray_3 for the precision on this immaculate line-up lol… Oh' & me & my brother @DaveEast ate now at "WAR" wit the length on this braids… you betta pull up on em so they get longer, give me another month."
Fans were also quick to compare him to singer Jidenna as well as complimenting his skincare routine. One fan commented, "Nip 2.0," while another added, "Jidenna in the face ol boy."
Take a look at his new hairstyle below.