Foota Hype was in a celebratory mood this morning, as according to him, he woke up to an abundance of good news.
His joy surrounded two publications in the Gleaner newspaper and its sister tabloid paper The Star. The Star article stated that a group of Rastas had demonstrated outside the gates of King's House as a means of condemning the Jamaican Government for 'embracing' the Jamaica Forum for All-Sexuals and Gays (J-FLAG) as a human rights organization. The Gleaner article stated that Montego Bay's Mayor Homer Davis had denied gay-rights group Montego Bay Pride permission to use the Montego Bay Cultural Centre for a series of events in that city.
"Glad I woke up to some Good news. God is gr8 bless up the Rastafarian community and also the Mayor of MoBay str8. Ppl rise up and speak up. Do it without fear remember none is greater than the Almighty," an elated Foota Hype said in his first Instagram post which featured the Star story.
Foota who has proclaimed himself the 'Defender of Straightness" expressed additional delight about the actions of the Mayor whom he lauded for being very brave.
"Honestly it look like this Mayor have more guts than the prime minister of the country this is a win for God and str8 ppl let's keep it up," Foota declared.
The Montego Bay Mayor had declared that he would not give permission for the staging of the Montego Bay Pride Event as the local authority would not act in any manner which would disturb the sacredness and purpose of the cultural center.
Another councilor of the corporation, who is an attorney-at-law had also argued that allowing the event to be held at the centre, would breach the corporation's mandate to uphold Jamaica's Constitution, which only recognizes marriage between a man and a woman.
The Rastafarians, on the other hand, had stated that they were 'standing up against the Government who has given 'recognition' to a homosexual institution, even though under the Buggery Law of Jamaica criminalizes same-sex relations between men, which can attract a 10-year prison sentence. The Rastas had also argued that by virtue of their actions, the Government is unfit to lead the country.
They had also argued that LGBT organizations do not practice procreation in reality, and so cannot be recognized as a human rights defender, as they do not fulfill the moral obligation to secure the right to procreation under article 16 of the Universal Declaration of Human Rights Charter.
Noticeably absent from Foota's page were LGBT groups and sympathizers, who have seemingly disappeared from the artiste's page since mid-August. Around that time, he declared that he was gearing up for a spiritual battle between himself and LGBT activists who he believes might be operating within the US Embassy and the UK High Commission, who might want to revoke his visas.
At the time, the self-proclaimed Viral King had cursed out LGBT activists who had tagged the two embassies in an anti-gay post he made on Instagram, calling for his visas to be revoked. Foota has declared that no gays at either embassy could revoke his visa and also telling the activists and any homosexual friends they had working within the consulates to "suck their mothers."
Foota had also maintained that he was unstoppable and whether or not he had a visa, he could not care less, as he had amassed wealth long before he ever traveled to either of the two countries.
Nicki Minaj Confirms She Is Officially Mrs. Petty, Got Married To Zoo On Monday
Nicki Minaj is officially Mrs. Petty.
The Trinidadian rapper confirmed via her Instagram page that she and her boo Kenneth Petty have officially tied the knot in a secret wedding. Nicki Minaj shared a short video clip showcasing some souvenirs like caps and cups with Mr. Petty and Mrs. Petty written on them. While she didn't share any additional details about her wedding, she said enough to confirm that she is officially off the market. "Onika Tanya Maraj-Petty 10•21•19," she wrote.
Nicki Minaj and Kenneth Petty dated when they were teenagers growing up in New York before she became a household name as one of the greatest female rappers to ever take up the mic. Nicky dated Safaree Samuels for 12 years before they called it quits in 2014 over allegations that she cheated on him with Meek Mill. She then dated Meek Mill for two years before they too called it quits for unknown reasons. Between 2016 and 2018, she has been linked to Nas and Race Car driver Lewis Hamilton.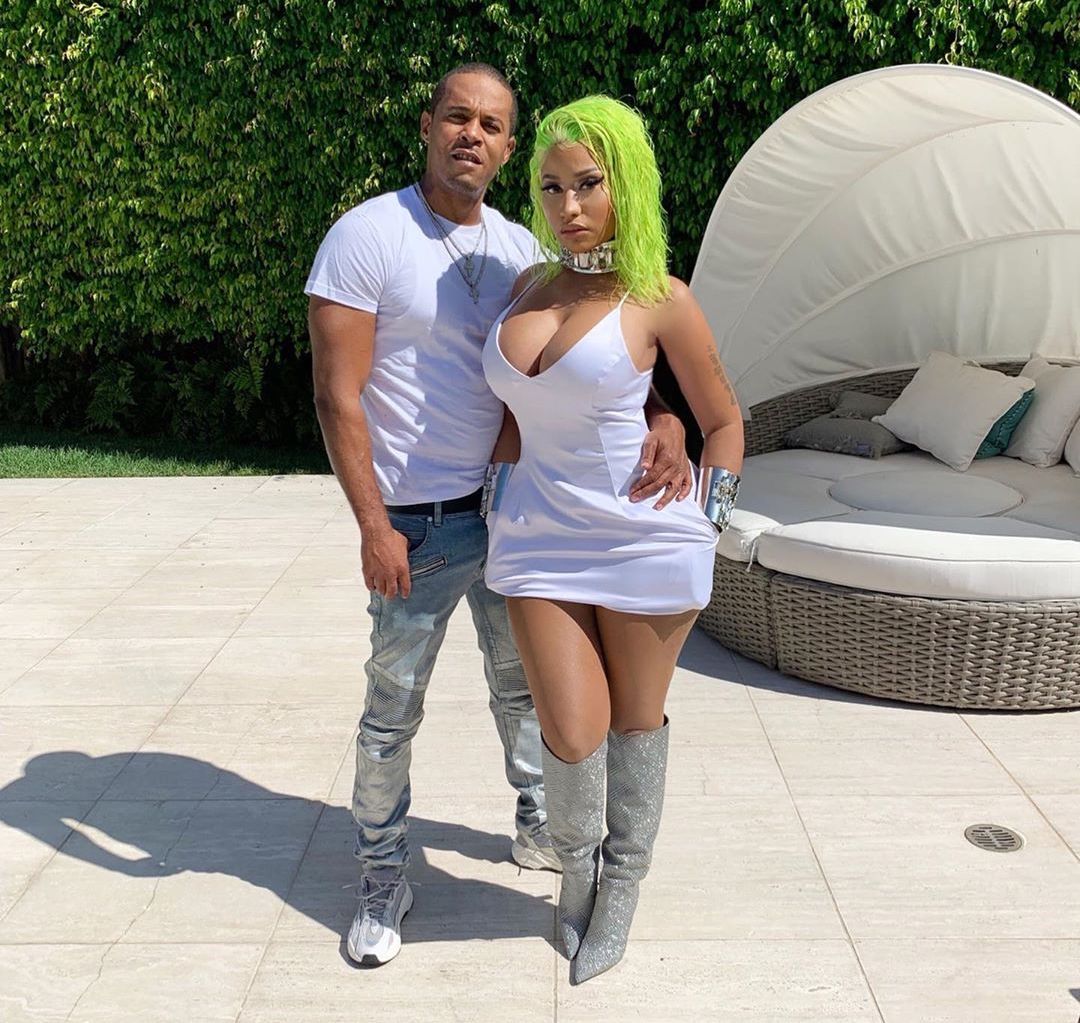 Late last year, Nicki Minaj rekindled her relationship with her childhood sweetheart, Kenneth "Zoo" Petty. She received a lot of criticisms from her fans over their relationship, mostly because of Petty's history of serving time behind bars for various crimes, including alleged rape and murder.
Nicki Minaj pushed back against the criticisms, saying that her happiness is all that matters to her and that Petty makes her happy. She also revealed that she would be getting married before dropping off her next album, which is slated for release sometime this fall. There are some folks who are saying that Nicki rushed to get married in response to her ex-boyfriend Safaree Samuels getting married to Erica Mena. The two Love and Hip Hop stars tied the knot a few weeks ago, and Mena is currently pregnant with the couple's first child.
Nick Young Details How Iggy Azalea Cost Him A Shot At Rihanna
Nick Young said he turned down Rihanna for Iggy Azalea and now he is punching air.
Basketball player Nick Young once attempted to shoot his shot at the fabulous Rihanna by showing off his stellar basketball skills. However, his relationship at the time with rapper Iggy Azalea prevented him from acting on it. Young isn't just a famous basketball player; he is also renowned inside hip hop circles thanks in part to his highly publicized and controversial relationship with Iggy Azalea as well as his performance on the court. The pair dated for years and eventually got engaged, however, things came to a bitter end after Nick confessed to cheating on Iggy. The confession was made via cell phone footage posted by his former teammate D'Angelo Russell, and it caused quite the scandal.
Recently during a "Certified Buckets" podcast hosted by Chiney Ogwumike and Sarunas J. Jackson, Nick Young detailed a past encounter with Rihanna, whom he claimed was also interested in hooking up with him. The whole thing happened back in 2014 after he saw the pop beauty sitting court-side at one of his games held at the Staples Center. This prompted Nick to play his heart out, hoping to impress the Bajan pop star.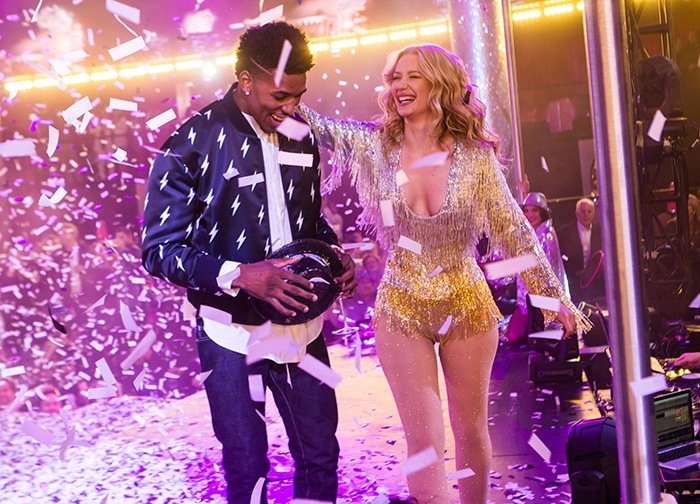 "I had a good game, so they asked me why … and I said, you know, Rihanna was there," the NBA baller said (via TMZ). She hit me back, but I couldn't go full throttle with it because I was like, in the beginning, stages of my relationship with Iggy." Host Sarunas J Jackson was in shock and disbelief at Nick's statements saying that he could've been king or first man of Barbados right now. Of course, there isn't such a thing as king of Barbados, and Rihanna is certainly not a politician.
Nick surprisingly didn't speak ill of Iggy and spoke good of their relationship, "I think I did pretty good, though. It worked out for a little bit." To which the host responded, "She iight."
Nick isn't suffering and wallowing after his break up with Iggy Azalea and has since reconciled with his baby mama, Keonna Green. Young will forever reminisce about his chance with the wealthiest female musician in the world, RiRi. Rihanna has done quite good for herself as well as she is currently worth $600 million and has been dating billionaire, Hassan Jemeel for two years. Pregnancy rumors have been circulating, but she has been quickly killing them at every turn.
But what a beautiful couple she and Nick would have made. Fans can dream, can't we?
"You could've been King of Barbados." ???@NickswagyPYoung on shooting his shot with @Rihanna courtside at a @Lakers game back in the day

More ??: https://t.co/ANAX3Gqhzx pic.twitter.com/fNDoTmzbts

— Certified Buckets (@CertifiedBckts) October 18, 2019
Demarco Finds His Next Mega-Hit "Till My Time Come" Racking Up Views
Demarco's new single "Till My Time Come" is about to hit one million-view threshold for the official music video, which was released last month on YouTube. The dancehall deejay and his team dropped the video on September 28, 2019, and it has racked up over 950000 views since then.
Demarco has been getting rave reviews from dancehall fans since dropping the video. One fan wrote in the comments, "The best song Demarco did for a while in my opinion. Song clean and come with a clean video. Melody is perfect and the song just have a vibe. This and Kingston 20 shot."
"I am just giving the fans what they want, street bangers, club bangers, lyrics, metaphors, telling stories through music, stories that reflect the grimy side of life," Marco told the Observer. The single which was released under his True Gift Entertainment label is following on the heels of his "Bunx Pon It," which racked up over 2.5 million views on YouTube. According to Demarco, the Bunx Pon It video is very popular in Africa, Europe, and the Caribbean Diaspora.
Demarco, whose real name is Colin Demar Edwards, made his big musical breakthrough in 2007 with the single Fallen Soldiers he was later signed by Koch Records released his full-length debut album. He is more popularly known for his hit singles, "Puppytail," "Fallen Soldiers," "I Love My Life," and has produced singles for Sean Paul.