Music selector Foota Hype has become the second entertainer, in a matter of weeks, to publicly point out the ease with which many members of the Dancehall music industry, can be manipulated by Jamaican politicians.
The veteran selector, whose real name is Oneil Thomas, made his comments against the background of a recent video posted by Prime Minister Andrew Holness. The disc jockey says the leader glossed over the complaints by members of the dancehall fraternity about the issue of the early lockdown of entertainment events within Kingston and failed to provide a solution. Despite that assessment, not-too-smart selectors and deejays were singing his praises.
"I see bare people a up a video wid Andrew like dem a congratulate Andrew, or dem a give Andrew props fi da video deh. Andrew don't feel like mi against yuh. But a whole heap a sheep inna Dancehall. Mi a no sheep; mi a leader; mi a no follower. Mi have sense. Mi disappointed inna di people dem weh inna Dancehall and earn from Dancehall weh a repost da video deh. A gwaan like Andrew gi wi some form a mileage," Foota said in a recent live feed on Instagram.
"First of all mi want tell Andrew Holness tanks fi d ah speech deh. You know why?" Foota Hype said. "Dat video prove weh mi did a seh, seh wi no ready fi talk to Members of Parliament, because if Andrew a go mek a speech like dat and some a oonu get lightheaded already and a gwaan like Andrew a gi wi no progress, because him mek a speech fi save face, it show seh wi need proper representation, 'cause oonu weh a go represent naw no sense."
According to Foota, he was disappointed by some of the artistes, like Bounty Killer who had reposted the video and sung the Prime Minister's praises, as he expected better from the Warlord, based on his high level of intelligence.
"All Killa mi si post it. Him can come trace mi afta mi done. Weh yo a post dat fah? Killa is a sensible person How dat excite wi?" he said. "Mi si Matherhorn post it – Matherhorn a mi fren – and a seh 'yeh big up di Don Dadda, him come out an him speak'. Whas Andrew seh mek yo feel like yo waa celebrate? Wha Andrew seh inna da video deh weh mek sense? Wi awrite wid Andrew, but wi no awrite wid whaa gwaan wid di Dancehall."
"Das why mi seh wi haffi organize, because if wi sen certain man a di meetin dem, dem naw seh nuh nuttn. Dem naw read between di craft weh politician use; caw some man a rail up an a get excited. Mi couldn't believe Matherhorn a get excited. Oonu fi teck dung dem video deh. Tek dung dem deh!" he demanded.
Last week, singjay Mr. Vegas also noted, during a live Instagram discussion with producer and Downsound Executive, Skatta Burrell, that many Jamaican entertainers were gullible. He said that they have become all too willing to pander to the whims of politicians, many of whom do not even have the interest of the music at heart.
The two were chatting on Skatta's live Instagram feed, where the producer ranted about the scant regard members of the Reggae and Dancehall fraternity had been paying to the incessant premature lockdown of Dancehall events in Kingston, by the police.
Nicki Minaj Confirms She Is Officially Mrs. Petty, Got Married To Zoo On Monday
Nicki Minaj is officially Mrs. Petty.
The Trinidadian rapper confirmed via her Instagram page that she and her boo Kenneth Petty have officially tied the knot in a secret wedding. Nicki Minaj shared a short video clip showcasing some souvenirs like caps and cups with Mr. Petty and Mrs. Petty written on them. While she didn't share any additional details about her wedding, she said enough to confirm that she is officially off the market. "Onika Tanya Maraj-Petty 10•21•19," she wrote.
Nicki Minaj and Kenneth Petty dated when they were teenagers growing up in New York before she became a household name as one of the greatest female rappers to ever take up the mic. Nicky dated Safaree Samuels for 12 years before they called it quits in 2014 over allegations that she cheated on him with Meek Mill. She then dated Meek Mill for two years before they too called it quits for unknown reasons. Between 2016 and 2018, she has been linked to Nas and Race Car driver Lewis Hamilton.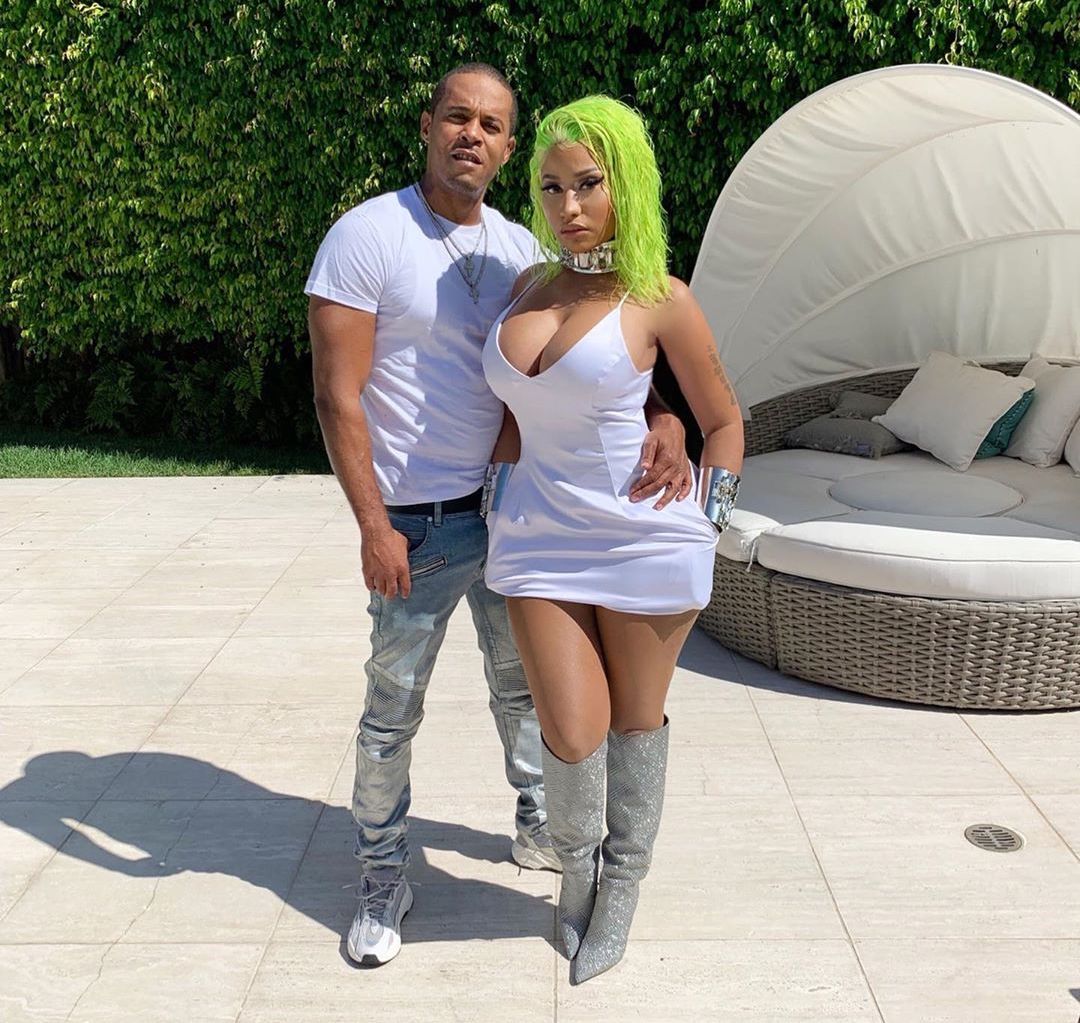 Late last year, Nicki Minaj rekindled her relationship with her childhood sweetheart, Kenneth "Zoo" Petty. She received a lot of criticisms from her fans over their relationship, mostly because of Petty's history of serving time behind bars for various crimes, including alleged rape and murder.
Nicki Minaj pushed back against the criticisms, saying that her happiness is all that matters to her and that Petty makes her happy. She also revealed that she would be getting married before dropping off her next album, which is slated for release sometime this fall. There are some folks who are saying that Nicki rushed to get married in response to her ex-boyfriend Safaree Samuels getting married to Erica Mena. The two Love and Hip Hop stars tied the knot a few weeks ago, and Mena is currently pregnant with the couple's first child.
Nick Young Details How Iggy Azalea Cost Him A Shot At Rihanna
Nick Young said he turned down Rihanna for Iggy Azalea and now he is punching air.
Basketball player Nick Young once attempted to shoot his shot at the fabulous Rihanna by showing off his stellar basketball skills. However, his relationship at the time with rapper Iggy Azalea prevented him from acting on it. Young isn't just a famous basketball player; he is also renowned inside hip hop circles thanks in part to his highly publicized and controversial relationship with Iggy Azalea as well as his performance on the court. The pair dated for years and eventually got engaged, however, things came to a bitter end after Nick confessed to cheating on Iggy. The confession was made via cell phone footage posted by his former teammate D'Angelo Russell, and it caused quite the scandal.
Recently during a "Certified Buckets" podcast hosted by Chiney Ogwumike and Sarunas J. Jackson, Nick Young detailed a past encounter with Rihanna, whom he claimed was also interested in hooking up with him. The whole thing happened back in 2014 after he saw the pop beauty sitting court-side at one of his games held at the Staples Center. This prompted Nick to play his heart out, hoping to impress the Bajan pop star.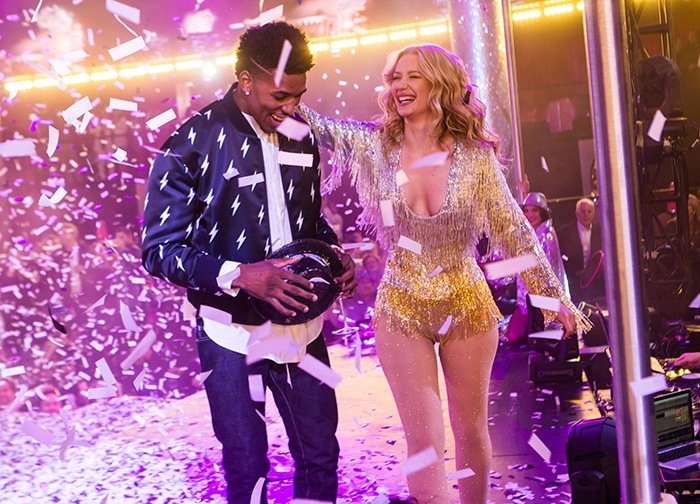 "I had a good game, so they asked me why … and I said, you know, Rihanna was there," the NBA baller said (via TMZ). She hit me back, but I couldn't go full throttle with it because I was like, in the beginning, stages of my relationship with Iggy." Host Sarunas J Jackson was in shock and disbelief at Nick's statements saying that he could've been king or first man of Barbados right now. Of course, there isn't such a thing as king of Barbados, and Rihanna is certainly not a politician.
Nick surprisingly didn't speak ill of Iggy and spoke good of their relationship, "I think I did pretty good, though. It worked out for a little bit." To which the host responded, "She iight."
Nick isn't suffering and wallowing after his break up with Iggy Azalea and has since reconciled with his baby mama, Keonna Green. Young will forever reminisce about his chance with the wealthiest female musician in the world, RiRi. Rihanna has done quite good for herself as well as she is currently worth $600 million and has been dating billionaire, Hassan Jemeel for two years. Pregnancy rumors have been circulating, but she has been quickly killing them at every turn.
But what a beautiful couple she and Nick would have made. Fans can dream, can't we?
"You could've been King of Barbados." ???@NickswagyPYoung on shooting his shot with @Rihanna courtside at a @Lakers game back in the day

More ??: https://t.co/ANAX3Gqhzx pic.twitter.com/fNDoTmzbts

— Certified Buckets (@CertifiedBckts) October 18, 2019
Demarco Finds His Next Mega-Hit "Till My Time Come" Racking Up Views
Demarco's new single "Till My Time Come" is about to hit one million-view threshold for the official music video, which was released last month on YouTube. The dancehall deejay and his team dropped the video on September 28, 2019, and it has racked up over 950000 views since then.
Demarco has been getting rave reviews from dancehall fans since dropping the video. One fan wrote in the comments, "The best song Demarco did for a while in my opinion. Song clean and come with a clean video. Melody is perfect and the song just have a vibe. This and Kingston 20 shot."
"I am just giving the fans what they want, street bangers, club bangers, lyrics, metaphors, telling stories through music, stories that reflect the grimy side of life," Marco told the Observer. The single which was released under his True Gift Entertainment label is following on the heels of his "Bunx Pon It," which racked up over 2.5 million views on YouTube. According to Demarco, the Bunx Pon It video is very popular in Africa, Europe, and the Caribbean Diaspora.
Demarco, whose real name is Colin Demar Edwards, made his big musical breakthrough in 2007 with the single Fallen Soldiers he was later signed by Koch Records released his full-length debut album. He is more popularly known for his hit singles, "Puppytail," "Fallen Soldiers," "I Love My Life," and has produced singles for Sean Paul.