LIMA (Reuters) – Two farmers were killed in clashes in Peru that erupted on Friday as authorities launched an operation to uproot coca plants – used to make cocaine – in a region near the border with Bolivia, a local mayor and the police said.
A third person was in critical condition and had been taken to a local hospital, said Roger Larico, the mayor of the district of San Gaban in the region of Puno.
The eradication team – 158 civilian workers and 72 police officers – had arrived to San Gaban before dawn to destroy illegal coca farms in the coming days, but were attacked by people wielding machetes and sticks as they sat up their camp, the Peruvian National Police said in a statement.
But Larico said witnesses told him that the police had fired live bullets recklessly.
"They were shooting right and left. That's why we have this bloodshed," Larico told Reuters by phone.
The deaths are under investigation, said Victor Rucoba, the head of the government's eradication agency.
"It's very likely that to protect their lives and the lives of unarmed civilians, police had to increase the use of force," he added in comments broadcast on local TV channel Canal N.
The unrest underscores the risks of forcibly eradicating illegal coca, a crop that tends to fetch a much higher price in Peru than alternatives such as coffee and cacao. It comes a day before U.S. Secretary of State Mike Pompeo visits the Andean country in a four-country tour of South America.
Peru has been one of the leading producer countries of cocaine for decades, despite efforts by consecutive governments to capture drug traffickers and shift farmers toward alternative crops from coca.
But in recent years, illegal coca farms in Peru have expanded.
The U.S. government said in November that Peru's potential cocaine production had risen 20 percent to a 25-year high of 491 tonnes.
Police reinforcements were being sent to San Gaban to ensure the eradication team could work in the days ahead, said Rucoba, adding that coca cultivation had expanded "exponentially" in the area.
In a 2017 report, Peru's anti-narcotics agency Devida said coca growers from the country's most notorious drug-trafficking region, the VRAEM, had been migrating to Puno to start new farms. The coca produced in San Gaban is part of a supply chain that moves cocaine into Brazil through Bolivia, it added.
Peru plans to eradicate about 25,000 hectares (61,776 acres) of illegal coca crops per year through 2021, according to the country's anti-narcotics plan.
Coca is also grown legally in Peru, where it is widely used as an infusion as well as in traditional indigenous rituals.
Reporting by Mitra Taj and Marco Aquino, editing by G Crosse
Vienna opera house stages first opera by woman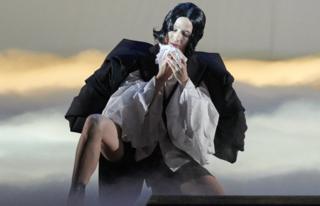 For the first time in its 150-year history, the Vienna State Opera is staging an opera by a woman.
Austrian composer Olga Neuwirth has written a new opera based on Virginia Woolf's 1928 novel Orlando which deals with themes of gender fluidity and duality.
The title role is played by the singer Kate Lindsey.
Orlando lives for centuries, beginning as a man in Elizabethan England and then changing into a woman.
Olga Neuwirth says androgyny and the rejection of gender stereotypes have inspired her ever since she first read Woolf's novel as a teenager.
"Not only is it a journey through centuries, but it is a journey of constant questioning of imposed norms by society, and society is made by man," she told the BBC.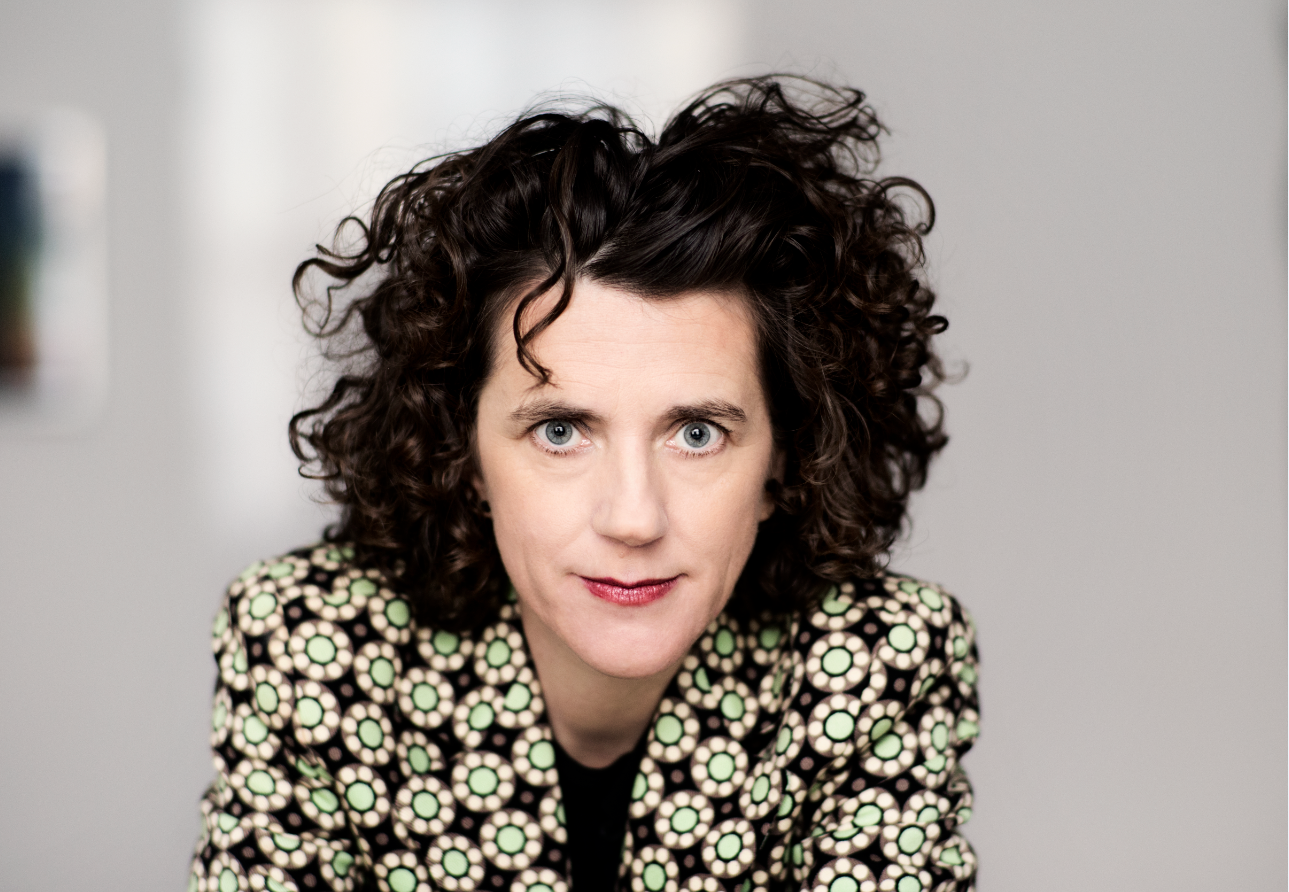 Wiener Staatsoper/Michael Pöhn
Orlando, for all of us, should be a symbol of freedom, humanity and freedom of opinion, but in a very playful and ironic way – which I like so much
"Each human being is allowed to choose what they feel is inside them," she said. "There is no binary role model anymore."
Conductor Matthias Pintscher says the 'in-betweenness" of the story of Orlando is reflected in the music.
"She is mixing it all up," he said. "We have a traditional orchestra in the pit. On top of that we have three keyboards, a jazz band and a lot of pre-recorded samples that interestingly, beautifully blend into the texture of the live instruments."
Olga Neuwirth says "it feels a little bit strange" to be the first female composer to have a work staged at the Vienna State Opera.
The opera house cancelled her previous attempt to put on an piece with a libretto by the Nobel Prize winning author Elfriede Jelinek.
"One hundred and fifty years is a long time. But I've always said it's never too late. So it's good that they finally have thought about it. And at least if you're the first, there has to be a second and a third and so on. So it's always good to have a starting point."
The costumes are by another woman, designer Rei Kawakubo, of Commes des Garçons.
The story has been brought up into the 21st Century.
For transgender and trans-genre artist Justin Vivian Bond, who plays the role of Orlando's child, this opera has a personal significance.
"Conceptually, I am the legacy of what the novel Orlando began to express about gender and transgression and about the difference between what it's actually like to be a man or a woman, if indeed there is that much of a difference," said Bond.
"And since I'm a non-binary person who's trans-feminine, I guess you could say I am happily stepping into a moment and I'm the sort of representation of where we've come."
You may also be interested in: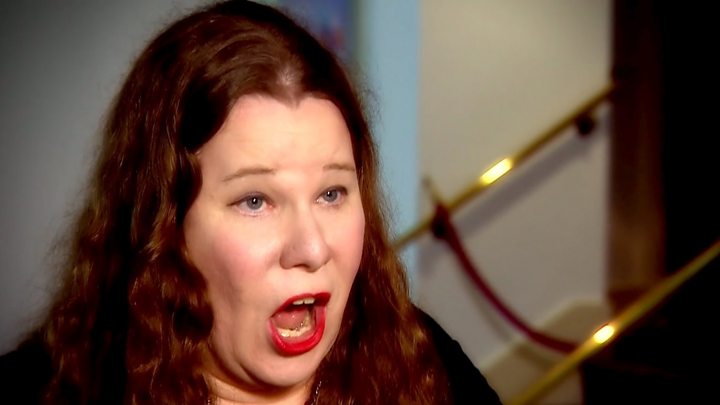 'I Have Told Everything,' Whistle-Blower in China Crackdown Says
LONDON — A Uighur woman living in the Netherlands said on Saturday that she helped publicize secret Chinese government documents that shed light on how Beijing runs mass detention camps holding Muslim ethnic minorities.
She recounted how she lived in fear after she and her former husband received death threats and were contacted by Chinese security officers while journalists were preparing to report on the documents.
Asiye Abdulaheb, 46, said in a telephone interview that she was involved in the release of 24 pages of documents published by Western news outlets last month, and was speaking out now to protect herself and her family from retaliation.
The documents, obtained by the International Consortium of Investigative Journalists and examined by journalists around the world, followed an earlier leak of 403 pages of internal papers to The New York Times that described how the authorities created, managed and justified the continuing crackdown on one million or more ethnic Uighurs and Kazakhs.
A Dutch newspaper, De Volkskrant, first reported on Ms. Abdulaheb's role in the dissemination of that second set of documents, based on interviews with her and her ex-husband, Jasur Abibula. Both are Dutch citizens who have lived in the Netherlands since 2009, and they have a 6-year-old daughter and an 8-year-old son.
Ms. Abdulaheb said in an hourlong interview with The Times that she had decided to speak out in the hopes that the publicity would dissuade the Chinese authorities from seeking to harm her or her family.
She said they already knew she had the documents, and she had told Dutch police officers about her situation. She added that the danger became evident after her husband returned from a trip to Dubai in mid-September during which Chinese security officers told him about the documents, interrogated him about Ms. Abdulaheb and tried to recruit him to spy on her.
"I thought that this thing has to be made public," she said. "The Chinese police would definitely find us. The people in Dubai had told my ex-husband, 'We know about all your matters. We have a lot of people in the Netherlands.'"
Ms. Abdulaheb, who speaks Mandarin, said she had worked in government offices in Xinjiang, a vast northwestern region of China where the official crackdown on Muslims has taken place, but declined to go into details.
In the interview Saturday, she confirmed that she received and helped leak the 24 pages, but she declined to explain who had sent her the documents. She said Chinese officers had told Mr. Abibula they wanted to find out who had passed her the material.
The Times was part of the group coordinated by the International Consortium of Investigative Journalists, an independent nonprofit based in Washington, that reported on the second set of leaked documents on Xinjiang.
Ms. Abdulaheb said someone had electronically sent her the 24 pages of internal Chinese documents in June.
"When I got the documents and looked at them, I concluded this was very important," she said. "I thought the best thing to do was to put them out publicly."
After she posted a screenshot of one page of the documents on Twitter, hoping to draw attention, a German researcher on Xinjiang, Adrian Zenz, and another expert on the region reached out to her. They then put her in touch with a journalist, she said.
The International Consortium of Investigative Journalists later partnered with 17 other organizations including The Times to publish revelations on internment camps based on the 24-page set of documents.
That article came a week after The Times published a report based on 403 leaked pages that shed light on the origins and expansion of the crackdown in Xinjiang. The Times report said the source of its documents was a member of the Chinese political establishment who requested anonymity.
In a statement Saturday, the consortium declined to say whether Ms. Abdulaheb was the source for its report. "ICIJ does not comment on its sources," it said. It also reported that Mr. Zenz said Saturday that he did not give the documents to ICIJ.
The two exposés sharpened international debate over the Chinese government's intense crackdown across the region. Since 2017, the Chinese Communist Party has overseen a wave of mass detentions in Xinjiang, driving one million or more members of largely Muslim minority groups, especially Uighurs, into indoctrination camps intended to drastically weaken their Islamic beliefs and their attachment to the Uighur language, and make them loyal to the party.
Initially, Chinese officials brushed away questions and reports about the detentions. But late last year, Beijing shifted its response: The Chinese authorities have since acknowledged the existence of the program, but defended the camps as job-training centers that teach the Mandarin Chinese language and practical skills, and that also warn people of the dangers of religious extremism.
Earlier this year, senior officials in Xinjiang said that many people had been released from the centers, but gave no clear numbers to back up that assertion, which has been met with widespread skepticism among foreign experts and Uighurs abroad.
In past decades, tensions between largely Muslim ethnic minorities and China's Han ethnic majority in Xinjiang have occasionally erupted in violence. About half the region's population is made up of minority groups, including 11.7 million Uighurs and 1.6 million Kazakhs. Both groups' languages and cultures set them apart from Han people.
In 2009, the year Ms. Abdulaheb left China, ethnic rioting erupted in Urumqi, the regional capital of Xinjiang, and nearly 200 people were killed, most of them Han, according to government reports. China has cited that bloodshed and a succession of subsequent attacks on Han targets to defend its tough policies in Xinjiang.
The leaks have challenged the official Chinese position by revealing the coercive underpinnings of the camps, and by hinting at dissent within the Chinese political system over the harsh policies in Xinjiang. Chinese government spokesmen and official media outlets have denounced the reports, calling them "fake news" and claiming they were part of a conspiracy to undermine stability in the region.
In the Netherlands, Ms. Abdulaheb discovered that several of her social media accounts and a Hotmail account were hacked after she posted the tweet in June with the excerpt from the documents.
She said she also got a message written in Uighur on Facebook Messenger that said, "Stop it, otherwise you'll end up cut into pieces in the black trash can in front of your doorway."
"That made me scared," she said.
Ms. Abdulaheb's description of harassment and threats could not be independently verified. Still, her account fit a pattern that other Uighurs abroad have described. They have also recounted threats and pressure coming from China to remain silent or provide information to agents.
Despite such threats, growing numbers of Uighurs and Kazakhs have spoken out, often using Twitter and Facebook to publicize family members in Xinjiang who have disappeared, possibly into re-education camps or prisons. A Uighur-American woman in the Washington area, Rushan Abbas, told The Times about family members who had gone missing after she had spoken publicly about the camps.
In an interview Saturday, Mr. Zenz, the researcher, said that for Ms. Abdulaheb, "going public makes her safer" from potential retaliation.
"So if something happens to her now, it will become a new story," Mr. Zenz said. "Silence would have been so much worse."
Ms. Abdulaheb said she felt relieved to have revealed her identity.
"I have told everything," she said. "My mind is calm now."
Edward Wong reported from Washington, and Elian Peltier and Claire Moses reported from London.
Hundreds Will Spend the Night in Sleeping Bags on Times Square
In Britain, men and women who have nowhere to live except sidewalks and parks are known as rough sleepers. In the United States, those in similar circumstances are called street homeless.
Whatever the term, there are people everywhere living under such conditions, creating what Josh Littlejohn described as a crisis that all countries have an obligation to address.
As his own step toward doing that on a global scale, Mr. Littlejohn, the owner of a chain of Scottish sandwich shops and an advocate for providing jobs, shelter and housing for people who need them, has organized an event for Saturday called the World's Big Sleep Out.
Thousands of people have agreed to sleep outside overnight in at least 50 cities, including New York, London and New Delhi, to raise awareness of the problem of homelessness and the need for money to fight it.
Like many who take part in charity walks or runs, participants in Mr. Littlejohn's event have collected pledges for donations from supporters.
In New York, about 900 people have committed to spending the night in sleeping bags in Times Square, surrounded by the area's pulsating lights and neon signs. The actor Will Smith is scheduled to read a "bedtime story" to the crowd, and the actor Brian Cox is set to be a guest speaker.
There will be star power in other major cities. The musicians Jake Bugg and Tom Walker will perform and the actress Helen Mirren will read to participants in Trafalgar Square in London. Ziggy Marley, Ellie Goulding, Meghan Trainor and Sean Kingston will entertain those taking part at the Rose Bowl in Pasadena, Calif.
The sleep out, Mr. Littlejohn emphasized, was "in no way an emulation of actually being homeless." But, he added, those who spend the night outside would "undoubtedly leave with a different sense of perspective and a heightened sense of compassion."
There are an estimated 3,900 homeless people living on New York City's streets. Just how dangerous such a life can be was underscored in October, when four homeless men were bludgeoned to death as they slept on the sidewalks of Chinatown in Manhattan. The accused killer, a 24-year-old man, was homeless himself.
Mr. Littlejohn has set a fund-raising target of $50 million for his event. Half of the money would go to nonprofit groups that deal with homelessness in the communities where the donations come from, like the Coalition for the Homeless in New York.
The other half is to go to charities around the world like UNICEF that help people displaced not only by extreme poverty, but also by armed conflict and natural disasters.
The sleep out will be followed by a political drive led by the Institute of Global Homelessness, an advocacy group with a goal of eliminating unsheltered homelessness in 150 cities and countries by 2030. The group plans to work with governments in different countries to come up with ways of addressing the problem.
Louise Casey, a former British government official with expertise in social services, is the institute's chairwoman. When Tony Blair was Britain's prime minister, he appointed Ms. Casey as the country's "homelessness czar."
She said she was disheartened by the rising number of people living on the street in Britain and elsewhere. She recently visited California, where an increase in income inequality and a lack of affordable housing have combined to push many people into homeless encampments.
"I was shellshocked," Ms. Casey said. "What in God's name is happening here? I've never seen anything like it, and I've been to every continent."
Mr. Littlejohn, 33, said he had no idea that he would become interested in finding international solutions to homelessness when he opened Social Bite, an Edinburgh sandwich shop, about seven years ago.
Pete Hart, a rough sleeper who hawked The Big Issue, a magazine meant to give homeless people a way to make money without panhandling, was a fixture in front of the shop.
"He came into the cafe and he sort of plucked up the courage and he asked us if he could have a job," Mr. Littlejohn said.
After Mr. Hart began working in the kitchen, he told Mr. Littlejohn that his brother Joe also lived on the street and needed a job.
Mr. Littlejohn was soon employing both brothers and their friends. He was also feeding up to 50 people a day, asking customers to "pay it forward" by buying meals that could be given to homeless people.
In 2016, in an early version of the event on Saturday, Mr. Littlejohn persuaded about 270 Scottish business leaders to sleep overnight in an Edinburgh park to call attention to the problem. Last year, with land that had belonged to the City of Edinburgh, Social Bite opened about a dozen small homes as stable housing for people who had lived on the streets.
Joe Hart, 30, works in construction now and is no longer homeless. He said he found it hard to believe that asking for a job at the sandwich shop years ago had wound up making him a part of an international campaign to raise money and awareness for trying to end homelessness.
He recalled his own life on the streets and how poorly some passers-by had treated him. "People look down on you," he said, adding that some of them would even "be spitting on you."
Mr. Hart said he hoped that Mr. Littlejohn's campaign would make the public more sympathetic.
"It's not everyone's choice to end up on the street," he said. "It's not a choice to end up like that."